Disclosure: This page may contain affiliate links. If you purchase a product using one of our links, we might receive a commission. More Info.
I'll be showing you how to make business cards for indie authors with Canva. But first, some background.
Conferences for authors, writers, self-publishers, are popping up on the calendars again after over a year of lockdown. I'm planning to go to the 20Books Conference in Las Vegas in November, so I was looking for author friendly business cards (a must for networking).
In the past, I've used Vista Print and Got Print, which are fine, but the other day I was designing a graphic for my podcast with Canva — which is my go-to place for all my DIY graphic design needs — and noticed they had business card templates… they have a lot of business cards templates!

After perusing the lovely designs and playing around with the templates, which in true Canva fashion, is easy as pie, I had a business card design I liked. At first, I downloaded the business card PDF template and was going to go to Vista Print but then I noticed Canva had a "order this business card" button so I clicked on it and was pleasantly surprised to find out that not only do they make it easy to order but their pricing is very affordable.
The minimum order was 50 cards for just $10, so I figured, why not try ordering? Worse case, if the Canva business cards were poorly made, I would only be out ten bucks.
So I ordered and in a few days they delivered the cards via US Mail. The packaging was slick and the business cards sent in a well prepped package so they arrived in good shape. I've had orders in the past where the cards were damaged in route so I viewed this is a plus.
They thrilled me with the design and paper stock quality of the Canva printed business cards. And I only ordered the "standard" stock, not the premium or deluxe versions.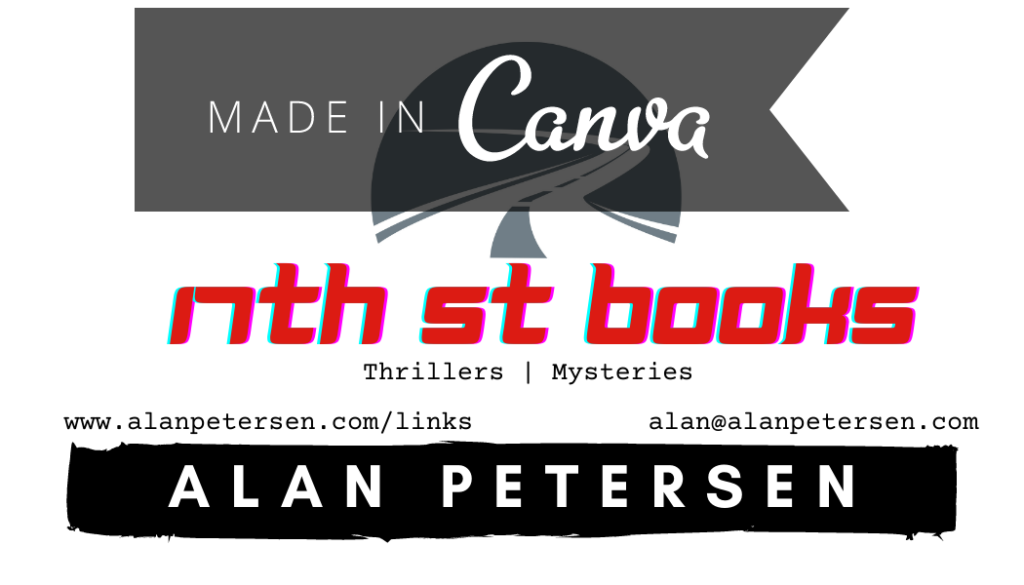 A side-by-side touch and feel comparison of the Canva made business cards and cards I had ordered a few years ago by the other company were very noticeable in the superior quality delivered by Canva.
I'm very impressed and will order more author business cards from Canva.
In the video below, I'll show you the unboxing of the business cards. I'll also show you my business cards. And then, I'll also hop over to my Canva account so you can see the business card templates and how slick and easy it's to use Canva to make and order a great-looking author business card.
Making Author Business Cards with Canva (How-to Video)